In today's fast-paced world, time is of the essence. People are constantly looking for ways to streamline their daily routines, and drive-throughs are an excellent example of how businesses adapt to modern needs and demands.
Drive-throughs first became popular in the fast-food industry in the 1950s, offering customers the convenience of grabbing a quick meal without leaving their car. In recent years, however, drive-throughs have undergone significant transformations in terms of design, technology, and overall customer experience.
One major trend that has emerged in recent years is using technology to enhance the drive-through experience. Many fast-food chains are now adopting digital menus and improved ordering systems, allowing customers to place their orders ahead of time through phone apps. AI technology is also entering the market aiming to streamline the service even further by reforming mundane tasks so service personnel can focus more on delivering the best customer experience.
It's safe to say that drive-thrus are no longer just a singular entity. With the surge of click-and-collect, curbside ordering and the introduction of app technology, the conventional drive-thru has become so much more. Here are a few tech things we have noticed more businesses have started to adopt.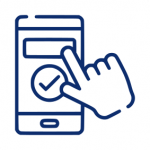 App Technology and Pre-selling
Using apps has meant customers can now digitally order ahead of time as well as redeem loyalty rewards. This in turn reduces wait times and delivers a much better customer experience. The preference and demand for preselling or ordering from home have grown just as quickly as our reliance on smartphones and the infinite tasks they can now complete.
Check out our other blog on how apps have gone from strength to strength.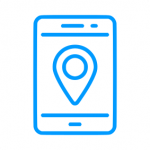 GPS Tracking
Using location to force notifications has become more popular as app technology has improved. It is now possible to use these features to support the seamless experience your customers have. Orders can now be placed ahead of time and fulfilment can be triggered by geographical push notifications.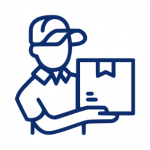 Designated Pickup
Conventional waiting in queues is over, with new technology you can order on the fly, pull into your designated pick-up zone and then drive away once you have received your order. This frees up space on busy ordering lanes and moves customers through the process with more speed and accuracy.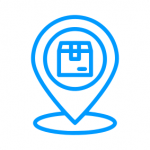 Curbside Ordering
During busy periods in a normal drive thru, waitstaff can utilise portable technology to process orders and keep congestion down and customers flowing.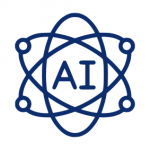 AI Technology
Using AI to generate orders can support utilising live service staff to deliver a better customer experience. By automating areas of the whole system you can deliver a more seamless experience without losing a human touch.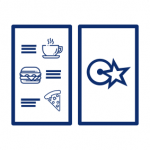 Digital Media and Information De-cluttering
Using digital displays has become the norm within service spaces and this does not mean that the humble drive-thru can not benefit either. ODMB (Outdoor Digital Menu Boards) have recently been installed across multiple sites in the UK. Displays can be changed easily and are customer and time-specific which can drive upselling and quicker ordering. Orders can alos be displayed in real-time to drive better accuracy. All this contributes to the de-cluttering of information driving a much better experience for customers.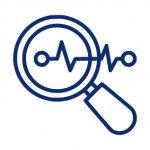 Order Predicting
From order predicting to suggested add-ons, using technology to recognise customers' trends and activities can have a positive impact on their experience.  Technology in many other aspects of our digital jouries are constantly completing these background activities and this drives a better experience as a result.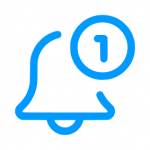 Order Updates
With the plethora of technology available, customer-facing displays and updates can now be automatically triggered to display order updates. This improves the customer experience and eradicates uncertainty around order status, location and fulfilment.
With the use of technology, modern designs, and personalized experiences, businesses are providing faster, better, and more convenient service to their customers. As we move forward, we can expect to see even more exciting and innovative developments in the world of drive-throughs.