Kiosks are a growing trend between retail and restaurants and benefit both businesses and customers. Retailer kiosks deliver convenience, personalise the shopping experience for customers and improve customer service. Restaurants all over the world are also seeing the benefits of this broader change in customer behaviour, from dealing with staff shortages to increasing basket size and order frequency.
Benefits of kiosks
There are several benefits to installing kiosks in your restaurant, and these benefit the business owner and the customer.
For customers:
Contactless service is preferred during the pandemic.
Premises have shorter queues that move quicker.
Gives customers control of their orders.
Improves order accuracy.
Gives customers better privacy.
Customers can customise their orders easily.
Customers have time and can take longer to browse.
For business owners:
Without the need to relay an order verbally to a cashier and for the cashier to confirm it back, wait times are reduced drastically.
Reliable technology
Improves order accuracy — kiosks never make mistakes.
Staff are freed up to focus on other tasks that cannot be automated, like customer service.
Restaurant kiosks are shown to increase order value.
Automated prompts can upsell items intuitively.
Menu updates are easily actioned.
Kiosks can integrate with your existing POS system.
Kiosks can be programmed with multiple languages.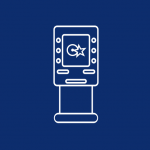 Key Types of Hospitality Kiosks
Self-service Checkout Kiosk
The most common area where retail kiosks are deployed is in the checkout zone. Self-service checkout kiosks are deployed by all types of retailers from supermarkets and DIY chains to fashion shops and garden centres. Adopting self-service checkout kiosks is a great way to empower your customers to shop their own way and beat the queues that are often an unwelcome feature in checkout zones without self-service technology.
Kiosks also provide another efficient way for guests to electronically check out of their rooms in a matter of seconds. Guests appreciate the ability to quickly identify themselves, provide a form of payment and easily locate their room.
This simple function is worth focusing on because interactive kiosks are extremely valuable tools that provide abundant information in an inviting, compelling fashion. For example, when compared to a standard directory, just think how much more attractive a spa treatment or golf course can be displayed on an interactive, HD touch screen.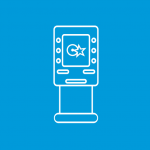 Key Types of Retail Kiosks
Self-service Checkout Kiosk
Same as in hospitality to the left.
Information Kiosk and Interactive Kiosk
Delivering a modern customer experience is easy with an interactive retail kiosk. It is possible to provide a customised user experience to every customer that they can interact with in their own way. This type of retail kiosk is also well suited to providing help & advice in the form of FAQs or a live chat, both tools can save your customer service team a significant amount of time.
Pre-Order and Self-Order Kiosk
Space is very much a premium for retailers, in many shops/stores it is not possible to showcase every product range and product to your customers. A self-ordering kiosk is an ideal solution to this critical problem, as it makes it possible for you to provide your customers with an unrivalled product range in an interactive and user-friendly way. This has the potential to increase your sales significantly as your customers will not be restricted by the product range on display or product availability. Further to this, as the retailer, you will have the opportunity to promote other products through cross-selling and up-selling opportunities. It is an example of how physical retail can provide an engaging and interactive experience that can complement many of the popular features of online shopping.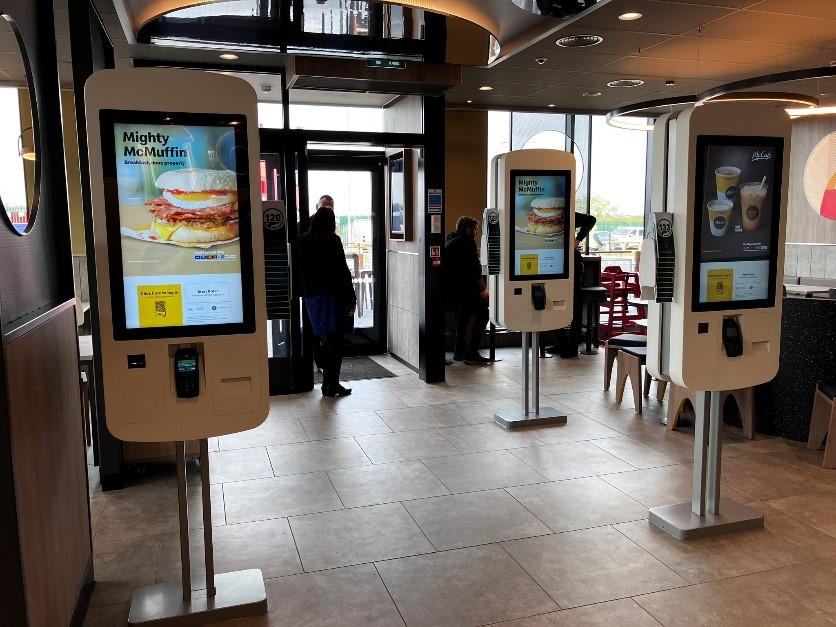 A great example of Kiosks done well!
Evoke Kiosks for McDonald's
McDonald's was one of the pioneers of restaurant kiosk technology, introducing touch-screen kiosks in 2015, and other well-known fast-food chains soon followed. In 2016, Wendy's had restaurant kiosks installed in about 300 of its franchised restaurants and now has kiosks in two-thirds of its restaurants. Over at KFC, in November 2017, four wall-mounted self-ordering kiosks were installed at a UK KFC, and since then thousands have been installed at KFC franchises around the world. Traditionally famed for their suburban drive-thru experience, in 2022 KFC is prioritising an urban expansion strategy by building stores with a strong emphasis on the to-go format, and at these sites' kiosks will be king.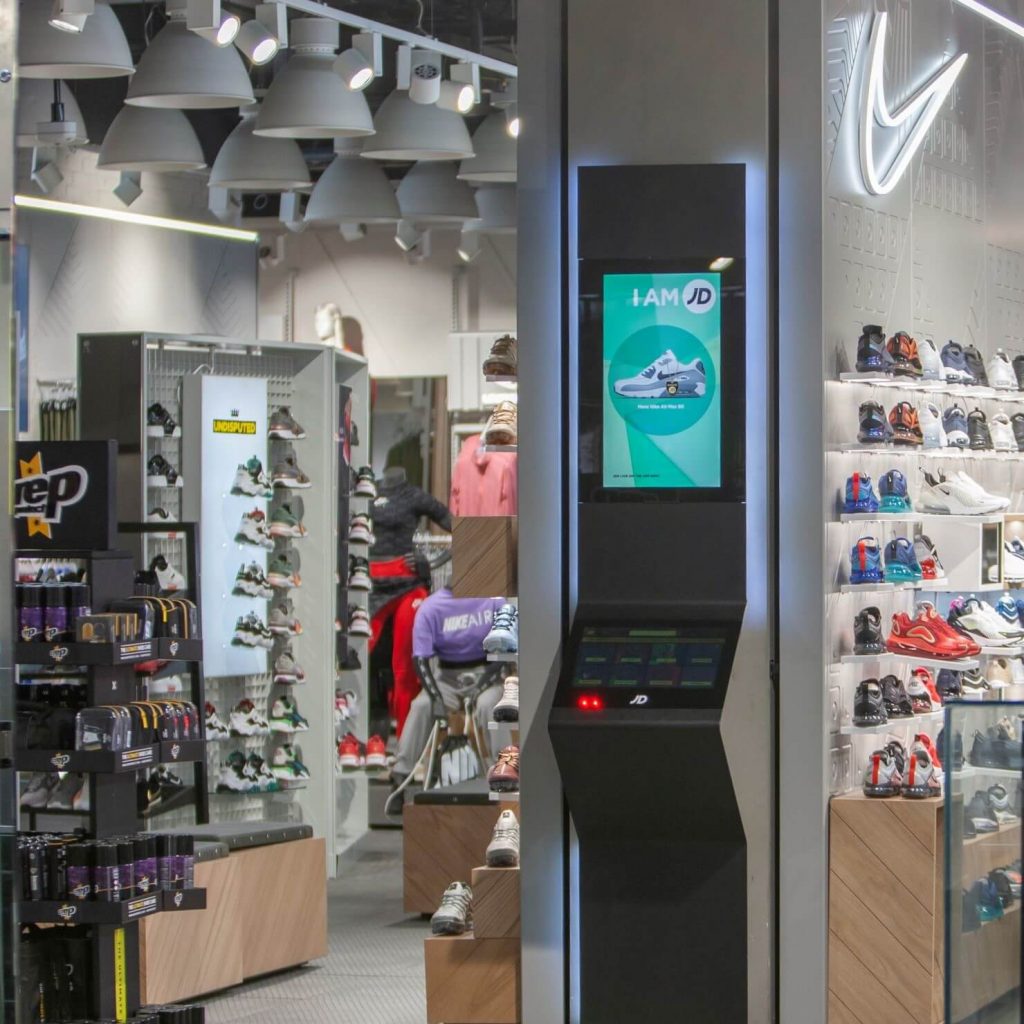 A great example of Kiosks done well

Evoke Digital Solutions for JD Sports

With 120 indoor and outdoor digital signage and interactive kiosks, the installation at JD's flagship US store in Times Square, New York, is groundbreaking. JD wanted to bring their products to life and create new cutting-edge experiences for its customers, ultimately boosting customer acquisition and retention.
From large-scale digital windows projecting messages directly into Times Square and a 10-metre high digital entrance portal, which acts as the centrepiece of the store, to video walls, LED ticker tape displays, interactive kiosks and digital light boxes, Evoke provided JD with a huge digital canvas that they have full control of at the click of a button.
Read more here
When it comes to kiosks, we recognise the challenges surrounding every aspect of these technologies and we have worked with our production partners to streamline the installation process. This has meant our Engineers, Configuration and Project Teams have developed unique logistical, storage and configuration processes set to deal with every challenge thrown at them. Ask us today how we can continue to support your future-proof solution.