Opening a new store is an exciting venture, filled with anticipation and potential. To ensure a successful launch, it is crucial to follow a well-structured process that covers all the key aspects of the project. Here's a simple guide to the 5 steps of a perfect new store opening, specifically focusing on the importance of technology and working with a Celestra who has a proven track record in project management for large-scale rollouts.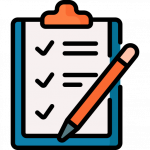 Step 1: Planning and Strategy
The first step in a new store opening is to develop a comprehensive plan and strategy. This involves determining the store's target demographic, market analysis, and understanding the competition. From a technology perspective, this step includes identifying the necessary hardware and software infrastructure, such as point-of-sale systems, security systems, and network connectivity.
We are experienced in project management on large-scale rollouts ensuring that every aspect of technology is meticulously planned and aligned with the overall store opening plan.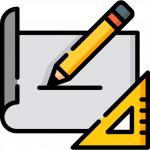 Step 2: Store Design and Layout
The second step focuses on the store's design and layout. This includes creating an appealing and functional environment for customers and ensuring efficient flow within the store. From a technology standpoint, it is important to consider factors like the placement of digital displays, security camera installations, and effective Wi-Fi coverage throughout the store.
Working with us, we understand the intricacies of technology deployment in hospitality and retail environments and this is invaluable in ensuring a seamless and visually pleasing store design.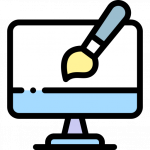 Step 3: System Integration and Configuration
Once the store design is finalised, the next step is to integrate and configure the various technology systems. This includes setting up the point-of-sale system, inventory management software, security systems, and any other technology solutions specific to the store's requirements.
Partnering with us you get our experience in large-scale project management ensuring timely installations and seamless integration, reducing downtime and maximizing operational efficiency.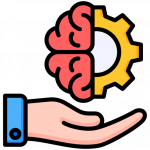 Step 4: Training and Testing
Before the grand opening, training the store staff on how to effectively use the implemented technology systems is crucial. Training should cover operations, troubleshooting, and maintenance to ensure a smooth customer experience and minimize disruptions. Additionally, thorough testing of all technology systems is essential to identify and address any glitches or issues before opening day.
As your potential project management partner, we bring expertise in training and testing methodologies, ensuring that staff is well-prepared and technology systems perform flawlessly.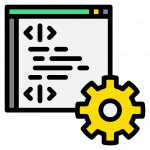 Step 5: Post-Opening Support and Optimisation
Even after the successful opening, ongoing support and optimisation are essential for the store's long-term success. We can provide continuous support, troubleshooting, and necessary upgrades to the technology systems. They can also analyse data and provide insights to optimise operations, enhance customer experiences, and drive sales.
The process of opening a new store is complex, and technology plays a vital role in ensuring its success. By following these 5 steps and partnering with a reliable project management company experienced in large-scale rollouts, you can achieve a perfect new store opening that aligns technology seamlessly with your overall store opening strategy. Embrace technology as an enabler in your journey and elevate your customer experience to new heights.