You are probably here because you have no idea what Dark Stores are. Well, the term dark store, dark shop, dark supermarket, or dotcom centre refers to a retail outlet or distribution centre that caters exclusively for online shopping.
A dark store is generally a large warehouse that can either be used to facilitate a "click-and-collect" service, where a customer collects an item they have ordered online, or as an order fulfilment platform for online sale. These spaces are closed to the public but have similarities with products on shelves like a conventional store. They are usually located in areas that have good road connections or in more central locations.
So, what are the benefits of a Dark Store? 
Increased reach of customers
Dark stores can serve a much wider geographical area and can be placed in more convenient locations. This coupled with the improvement in technology and the increased demands for more convenient ways to shop means there is a wider pool of potential consumers at the fingertips of retailers.
78% of consumers value convenience more than they did prior to the pandemic
Automatisation
By using a process that runs automatically diminishes the think time and errors surrounding ordering processing. Robots and machines can also be used to complete manual or repetitive tasks which ultimately supports workers in delivering a much quicker process.
Flexibility
From curbside to home delivery, having the flexibility to meet the individual needs of your customer increases the probability they will choose to buy with you. Each customer has a unique set of circumstances which impacts the way they engage with retailers, ease of use and flexibility are huge factors in affecting choice.
Reduced costs
You don't need to spend money on aesthetics and in-store customer experience. This means you can focus spend, save on costs and ultimately pass on savings to your customers.
Improved inventory
With less space dedicated to EPoS devices and point of sale displays and with the buildings themselves often utilitarian and nondescript, this means additional space for a much more comprehensive selection of products. As you increase product offering to consumers and deliver better service in response you are more guaranteed to succeed in the sale.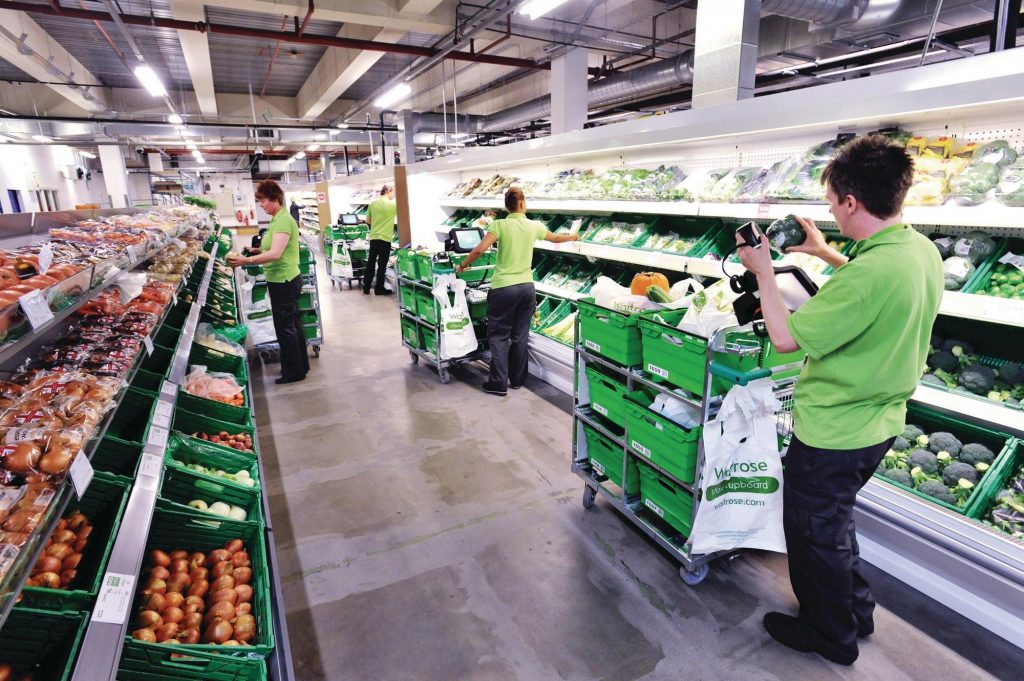 45% of shoppers choose convenience over price when making a purchase
Increased efficiency
This is true for both Customer and Fulfilment workers. The customer doesn't have to walk up and down aisles aimlessly searching. They can run a search and have the right product in their basket in minutes. Likewise, fulfilment workers, know where everything is located, and the system tells them where to go. This results in better order processing accuracy.
Collaboration
When companies come together and create a harmony of equal benefits both thrive from this relationship. Dark stores allow retailers to be responsive and agile in new markets. The extraordinary surge in delivery apps revolutionising the quick service restaurant market. Some retailers were quick to see the benefits and joined the race.
An example is how Deliveroo started to trial rapid deliveries with Waitrose where they could order up to 1000 grocery items within as little as 10 minutes. The collaboration has benefitted both brands and ultimately offered flexibility to Waitrose customers. This wouldn't have been possible without the right infrastructure and the benefits of having an omnichannel and e-commerce strategy already in place.
More on this soon. Check back for our new blog on technology collaboration across the hospitality and retail industries. 
With an increased preference from society toward a much more automated and quicker shopping experience, we will probably see an increase in the number of retailers seeing this as their blueprint model moving forward. It is vital now more than ever to start making sure your systems are in place and future-proofed so you can deliver that omnichannel experience your customers expect. Ask us how, now and find out how we could support your next IT install.