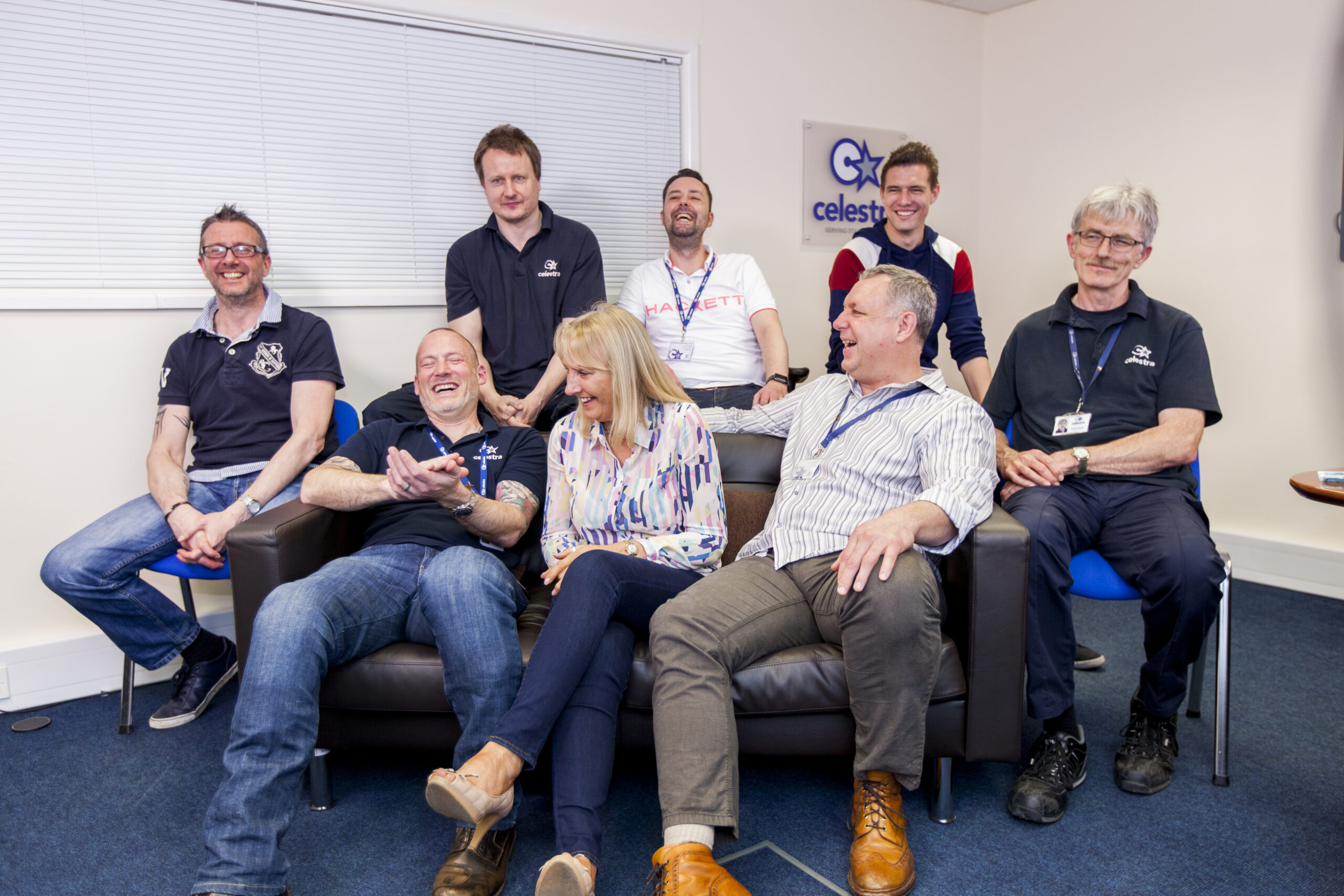 ---
1. The team started with just 10, members all mucking in and currently, the company stands strong at over 200 people and growing!
---
2. We have been integral over the years to some of the biggest new tech IT installation rollouts in the UK. Some big ones include the introduction of kiosks, drive thru's and digital media in some of your favourite hospitality brands.
---
3. Most of the original team still works for the company to this day!
---
4. We offer over 15 different IT services ranging from Configuration, project management all the way through to Power and Network Installations.
---
5. We still work with the same clients we started with, we are not only their trusted IT partners but we call them close friends.
---
6. Since the beginning, we have processed nearly 10 million items through our warehouse.
---
7. We have always been a strong advocate for giving back to the community and have fundraised tens of thousands of pounds for many charities across the years. We have supported BBC's Children in Need, Costa Foundation and the Ronald McDonald House Charities as well as the Milton Keynes Hospital Charity Neo-Natal Unit.
---
8. Our biggest team is the Projects Team which tirelessly work at making sure every project is completed without any issues.
---
9. Each month we celebrate our colleges by awarding the Shining Star of the Month. We believe in appreciating the people we have and the effort they bring to the company every day.
---
10. Our configuration area has grown from a few desks to a full-blown state of the art 7,500 sqft Technical Centre. Our team of over 30 experts can configure the latest software, IT & EPoS Systems, Digital Media Screens, Kitchen Management Systems and Back Office Infrastructure.
---
11. Our support team have kept the coffee flowing and the burgers flipping for over 7 years!
---
12. We have won many awards over the years, the ones we are most proud of came from our Clients after a job well done!
---
13. We have grown and expanded beyond the UK and now deliver our 5C's ethos across France, Germany and many others.
---
14. Our 5C ethos defines everything we do. this was born out of knowing exactly what our clients need from years of successful collaboration and bespoke approaches.
---
15. We have our very own beer garden aptly named the Ye Olde Shining Star and everybody is welcome – we hope to see you in the summer!